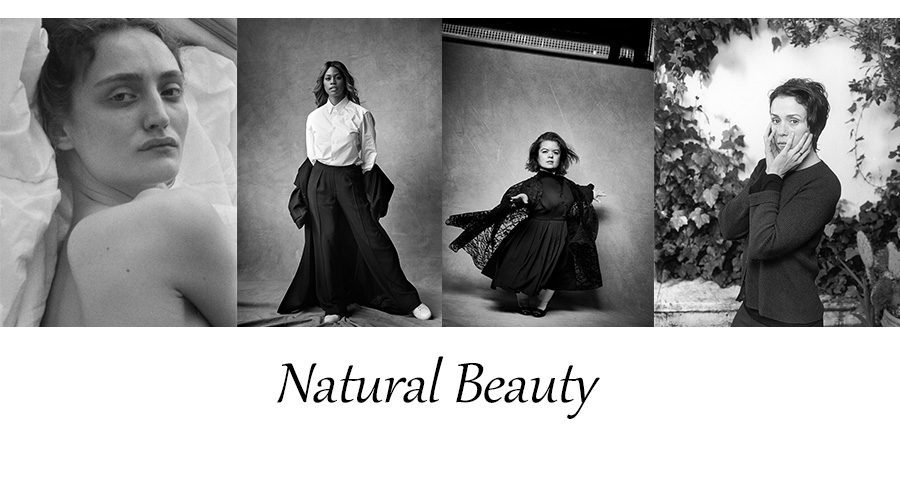 Natural Beauty by Kim Fisher
"If you truly love Nature, you will find beauty everywhere." – Vincent Van Gogh
Before the recent passing of the great Peter Lindbergh he worked on the British Vogue September issue 'Forces for Change' guest edited by HRH The Dutches of Sussex.
The issue focuses on 15 women chosen to be featured by The Dutches of Sussex, including climate activist Greta Thunberg, actress Laverne Cox, writer Sinead Burke and New Zealand Prime Minister Jacinda Ardern. A far cry from the usual perfectly airbrush celebrities and models that grace the pages of glossy magazines.
Peter was also known for his stand against retouching, favouring to reflect honesty and truth in his photography.
It should be a duty for every photographer working today to use his creativity and influence to free women and everyone from the terror of youth and perfection. – he wrote  in his 2018 photography book 'Shadows on the wall'.
The official Instagram account of The Dutches of Sussex, @sussexroyal, also paid tribute to Peter Lindberg saying, "His work is revered globally for capturing the essence of a subject and promoting healthy ideals of beauty, eschewing photo-shopping, and preferring natural beauty with minimal makeup."
Natural, minimal, unedited, it is trending on Instagram and now it's taking to the runways; Victoria's Secret angels are out and Rihanna's Savage X Fenty women are in.
Retouching is something I've recently been debating in my own work. I try to keep my edits 'natural' removing only the obvious blemishes here and there, and brightening under the eyes a little, mostly because my retouching skills are somewhat lacking. But is that even too much, only adding to the myth of perfection?
Then again isn't the point of fashion (and fashion photography) to create something so unattainable that it becomes ever more desirable?
I don't know the answers, but I can see the beauty in both the untouched image as well as the beauty in the skill and time that is required to retouch an image to sheer perfection.
Don't forget to
this podcast