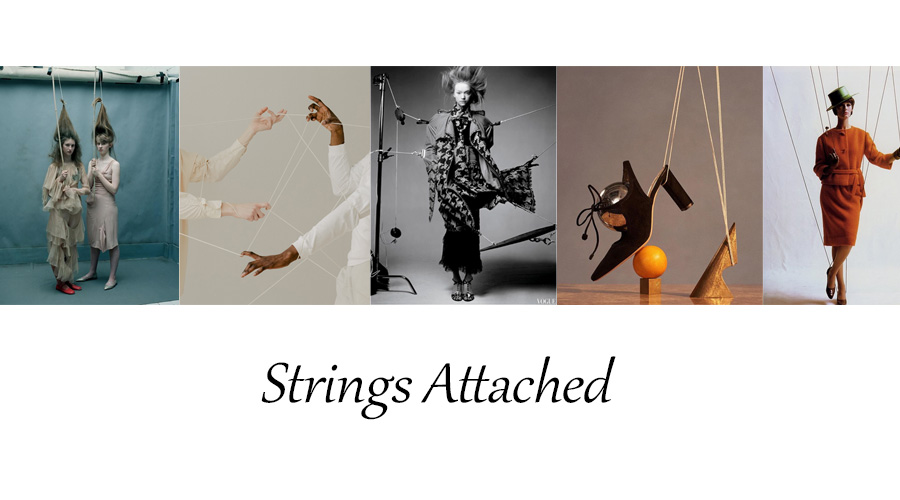 Strings Attached by Kim Fisher
"Eventually everything connects – people, ideas, objects." – Charles Eames
The Cambridge dictionary lists these (amongst others) as synonyms for strings attached: boundary, condition, glass ceiling, limited, restricted. All of which seem to imply a negative connotation, but what if strings attached could be seen in a positive light, even beautiful. What if we instead used words like connected or entwined, to convey a deeper sense of connection between objects.
Either definition could be used to inspire a thought-provoking photo shoot.
Definitions aside strings attached could be used purely to create an aesthetically pleasing image, as demonstrated by these examples:
Share with us your "strings attached"
thoughts in the comments!
Don't forget to
this podcast