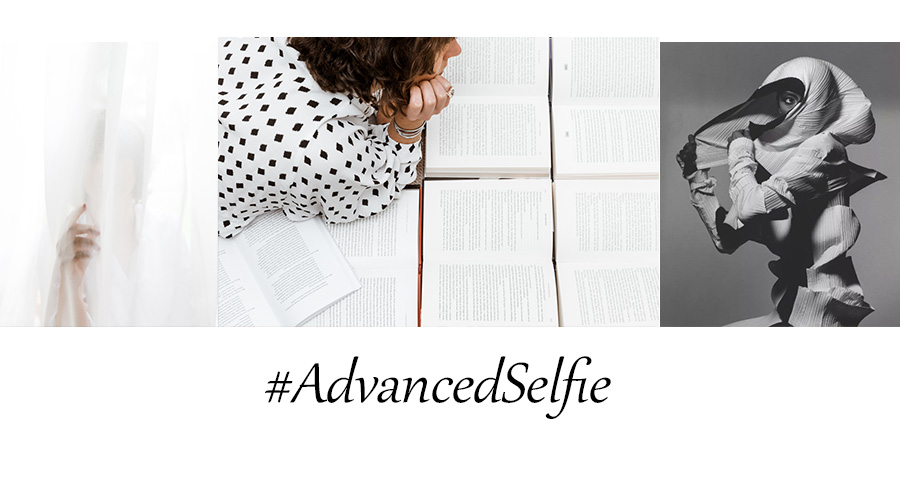 #AdvancedSelfie – by Kim Fisher
"I hate being in front of the camera"
Every non-model client ever.
 The first thing every first-time non-model client tells me is "I hate being in front of the camera" or "I hate photos of myself", to which my standard response is "me too, that's why I'm behind the camera".
But in this day and age where a photographer's reputation, which is what books us work, is showcased mainly
(for better or for worse) through social media, how much longer can we remain behind the camera?
The voyeuristic nature of social media demands an insight behind the perfectly curated Instagram feed.
The hashtag #bts has over 84 million post alone with many more images and videos being shared on Instagram and Facebook stories as well as in YouTube tutorials.
People want to see who you are and how you live.
As the old marketing saying goes
"People buy/do business with people they know, like and trust",
so we need to be out there showing people who we are, getting them to know, like and trust us, and most importantly getting them to hire us.
And in a sea of photography feeds that all look the same the only differentiator is you, the person behind the camera.
I still very much stand by my initial avoidance of being in front of the camera, so I thought I would try something different by being in front of my own camera. It is also then technically my own photography, so I feel better about sharing that on my feed. A "professional selfie" of sorts if you will.
Enter Sorelle Amore, the queen of the #AdvancedSelfie! She has a YouTube channel with tips and tricks on taking your own advanced selfies. Side note: it is not as easy as it appears! She truly has a talent and is worth checking out.
You can watch her full tutorial here:
Or this one by Mango Street Lab:
When was the last time you shared yourself in front of the camera?
Here are a few advanced selfie ideas
for the camera shy person like me:​
Don't forget to
this podcast